You are as curios as us when it comes to our school? Click yourself through some visualizations and see how the kids in Iganga will learn in the future 🙂

Entrance Area
Learning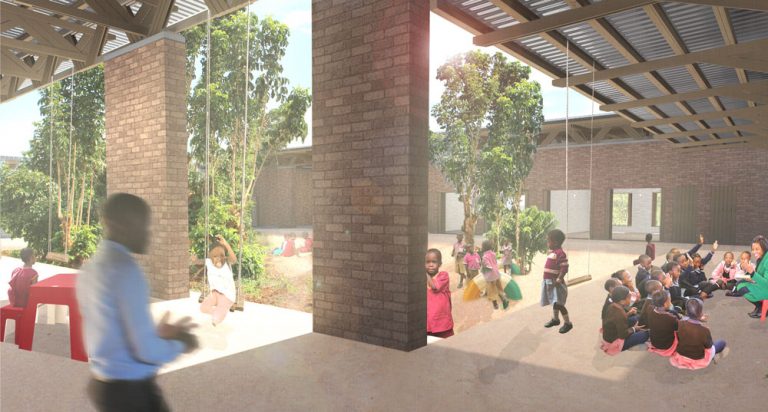 In the left picture a school class is visualized. Big windows and doors enable air circulation and create a light environment. The big windows can also be used as seating areas. The left pictures shows the atrium of the kindergarden. The trees are used as playground and to provide shadow.
Leisure Time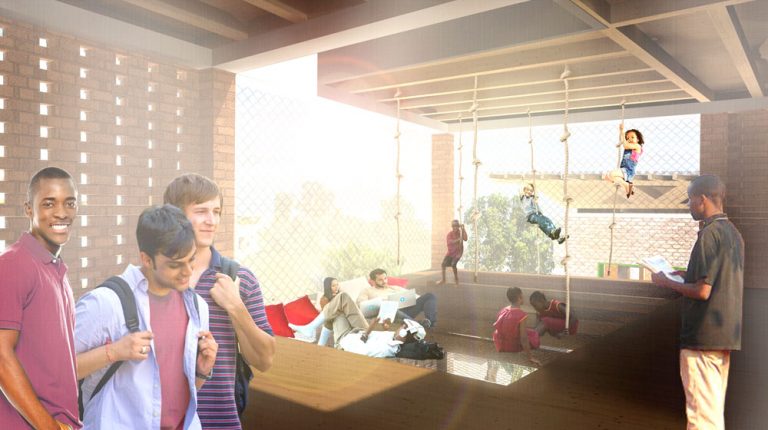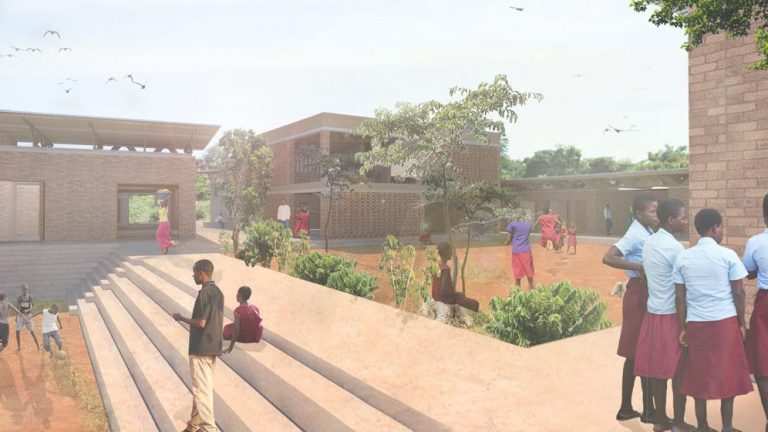 In the section on the left hand the first floor of the Mensa is illustrated. It will be living room, playground and place to learn. The right picture shows the soccer field and the steps leading there, which can be also used as stands.
Living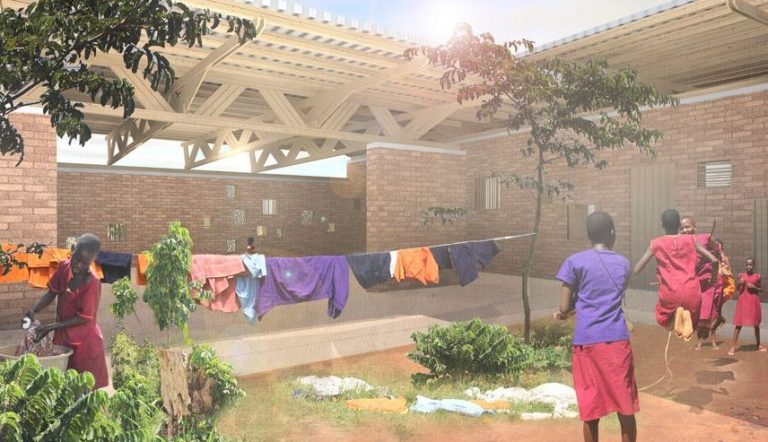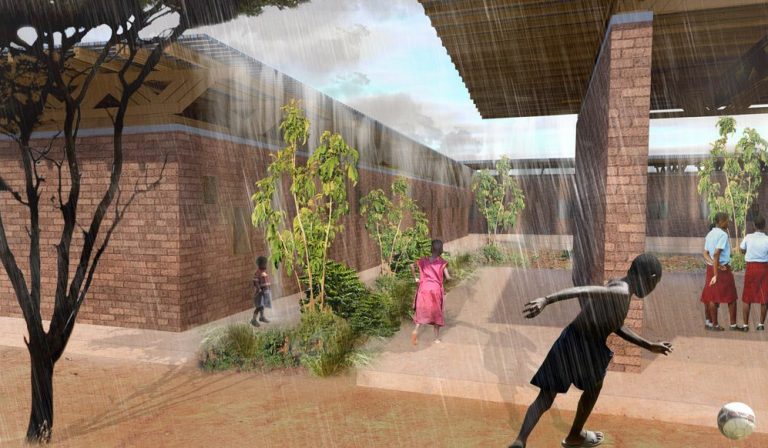 In the living area both students and teachers are living, but with separate entrance areas and sanitary facilities. The atrium gives people a lot of space to play and spend time together.
You want to support our school project? You can donote a brick for our school! 🙂